SANDBLASTING
19 April 2021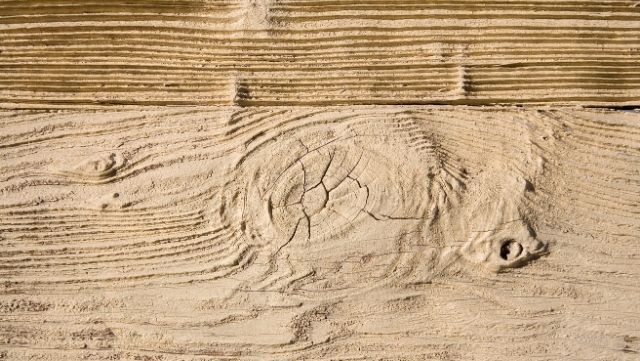 What Is Sandblasting, How To Apply On Wood, What Is A Blast Machine?
Wood sandblasting is one of the most effective methods of removing dirt, oil, residue, and paint from wood surfaces. While cleaning the wooden material, it also allows the applied surface to return to its original state.
The wood sandblasting technique is the cheapest method of cleaning and renovating furniture, wooden material, or historical artifact. This application gives quick results. Wooden surfaces subjected to sandblasting become more resistant to external factors with the subsequent painting process. Apart from these, the sandblasting technique is used in surface preparation before painting, to remove rust caused by corrosion and various damages.
There are different types of sandblasting. Machine sandblasting, concrete surface sandblasting, stainless metal sandblasting, vehicle sandblasting, wood sandblasting are the most known of these.
How to sandblast wood?
The wood sandblasting technique is applied by controlled spraying of suitable abrasives on a wood surface with high-pressure air. The word abrasive is used for abrasives used in sandblasting. For the sandblasting to give the best results, what equipment and abrasives are used, and the person who will do the work must be professional in this regard.
It has been observed that rings with a hardwood structure in wood wear less while sandblasting, while the softer rings wear more.
Mostly fir and pine trees are used for decorative wood sandblasting. Desired patterns can be obtained on the surface with indentations. Separately, ornaments can be made serially using templates or decorations can be made with writing. For this type of application, abrasives with sharp edges should be preferred.
The sandblasting technique is also used to give the wood an aged appearance, however, as the grain of the wood is opened, its permanence is also increased.
Which materials are used in the sandblasting technique?
As the name suggests, sands taken from rivers and beaches and silica sand are used in the sandblasting process. Along with sand, abrasive powders, aluminum oxide, plastics are also used. The materials used vary according to the type of machine and application areas. For this reason, when purchasing a sandblasting machine, it should be evaluated according to the surface to be treated.
What is a sandblasting machine, what is it for?
The machines used to make the sandblasting process faster and safer are called sandblasting machines. In another definition, they are machines that perform the job of spraying the particles used in the sandblasting process to the surface to be applied with high speed and reliability. In addition, very large surfaces can only be sandblasted with sandblasting machines. Sandblasting is called blasting in the shipbuilding industry. Another name used for sandblasting is shot blasting.
Most of the blast machines have the function of blasting and the function of collecting these abrasive particles that are sprayed and making them ready to be sprayed again.
Sandblasting machine prices vary according to the surface to be applied, the materials to be used, the quality, and the brand.