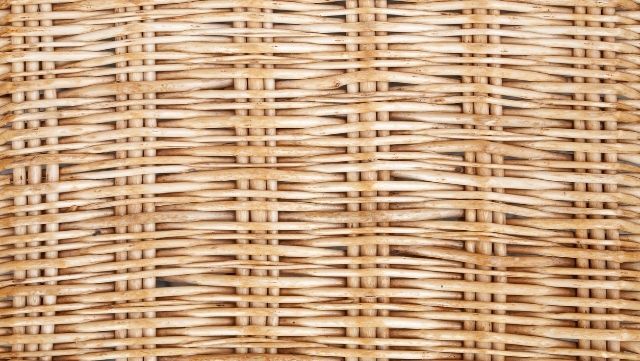 What is wicker?
Wicker is a weave design that is widely used in baskets and furniture. Wicker is a technique that has been passed down through the centuries and is still used in modern furniture design.
Wicker is historically made of plant-based materials such as willow, rattan, reed, and bamboo, although synthetic fibers are now utilized as well.
What is rattan?
Rattan is a material being used in wicker weaving.
Where is wicker used?
The items that wicker is used the most are primarily baskets and furniture.
Wicker baskets may be more than simply an item of home décor. Wicker baskets are being used as a great method to store goods or carry them as needed. While wicker's natural appearance adds a pleasant elegance to the environment it is in, its function is also versatile. Wicker baskets are divided into wicker baskets, wicker baskets with thick threads, and wicker baskets with thin threads. Functionally, they can be used as a wicker laundry basket, detergent basket, towel basket in bathrooms, as a wicker fruit basket, crisper, wicker bread basket in kitchens, as a magazine holder in salons and workplaces. Wicker baskets appear as decorative baskets without any function.
Wicker laundry basket has different sizes such a small, medium, and large, it is a useful and beautiful item for bathrooms.
Wicker bags are one of the most common items we see in the spring and summer seasons. They can be used as a beach bag or casual bag. Large-sized wicker bags are very useful on beaches and poolside, while carrying a lot of our belongings, they are also resistant to the sun. In addition, since there is air intake through the wicker knitting, the bag from the wicker takes air and does not cause sweating or odor in the bag. Another advantage of using wicker bags is that the mat has a hard structure and therefore absorbs the impact and thus, even if you have broken or damaged items in the bag, these items are protected against external impact.
The wicker chair and wicker lamp shades are also very common wicker items. There are different models and colors of wicker lamp shades. Wicker chairs also give They are convenient in terms of cleaning and maintenance, as well as creating a very warm and natural atmosphere in homes. Wicker is known as environmentally friendly, it is recyclable. Straw rugs are also very popular and useful. Wicker rugs can be hand-woven or machine-made. Wicker garden furniture or rattan furniture
The wicker tree skirt is also one of the most preferred ornamental materials in furniture production today. You can give your Christmas tree a completely different look with a wicker tree skirt. There are many different alternatives in different shapes and colors as a wicker Christmas tree skirt.