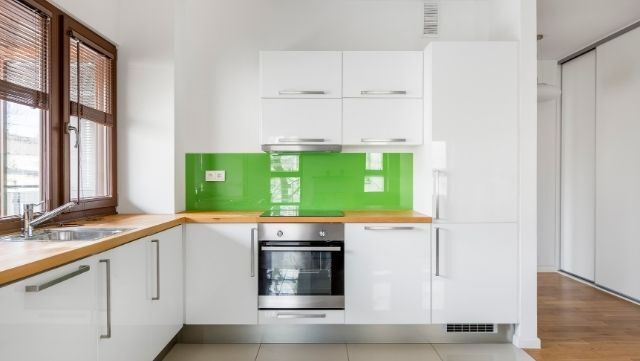 What Does High Gloss Mean, How Is It Made, What Are The Advantages?
What is High Gloss? What does High Gloss mean?
Surfaces with a gloss over 80 gloss are called high gloss. With a clearer definition, it is called a high gloss, shiny and smooth PVC-coated wooden surface. The term glossmax is used in the same sense as the word high gloss.
How is high gloss is made?
It is a product that has emerged to produce bright panels in decoration and furniture. It is obtained by laminating PET, PVC foil, or both together on a chipboard or MDF board surface.
What are the high gloss properties?
High gloss surface quality is close to the glass, it has a high gloss. At the same time, its hardness is very high and thanks to this hardness reflecting and emitting light, high gloss products give an illuminated shine. It adds freshness and light to the place they are in. They almost show a mirror effect.
High gloss materials have high durability, long service life, and easy maintenance. Its upper layers, which become hard with UV rays, are resistant to sunlight and do not fade. It is also a durable material against chemicals.
Is high gloss laminate flooring good?
The manufacturing method for high gloss laminate flooring is the same as it is for another laminate flooring. Each laminate board has a high-resolution image of the desired wood, tile, or stone design adhered to the top. The surface is then sealed with a high-gloss finish. This surface reflects light superbly, giving the room a one-of-a-kind, unrivaled gleam. It's ideal for small spaces with limited natural light since it can highlight what little light there is and bring out the character of the area.
High gloss laminate flooring, high gloss sideboard, high gloss tv unit, high gloss wardrobe are the most used areas of high gloss. Because it provides many advantages.
White high gloss sideboard and white high gloss tv unit give a stylish and beautiful look. High gloss furniture is resistant to water, chemicals, moisture and scratches. High gloss panels give freshness to kitchens with their shiny surfaces. It is very easy to clean and maintain.
You can meet white high gloss at many spaces of your life such a white high gloss desk, white high gloss dining table, white high gloss sideboard. White color in high gloss is very popular as it gives a good energy and freshness.
Does High Gloss Laminate scratch easily?
If you take care of your high gloss laminate flooring, it will look great in your house for many years. Just be cautious of the furniture, heels, and small stones, and trash on the floor. Your glossy sheen is strong and durable, but negligence can cause easily scratching the gloss coating and degrade some sheens.
The disadvantage of using high gloss is that because glossy coated cabinets reflect too much light, fingerprints, dirt and scratches are more noticeable than matte or semi-gloss cabinets. However, this is usually not a problem as it is very easy to clean and has many advantages.
Is high gloss hard to keep clean?
High gloss covers do not contain much dirt due to their structure. Thanks to its shiny and smooth surface, it can be easily cleaned with a warm cloth without the need for chemicals. It would be better to use a microfiber cloth while cleaning these cabinets, as it will easily collect the dust accumulated on them. As a result of the surveys and researches, it has been observed that almost all those who use high gloss kitchen cabinets have high satisfaction.