Human Resources
Employee Selection and Placement
Our primary policy is to bring in technically competent people who are open to innovation and change, have the potential to develop themselves and their businesses. Our priority is to support the people in this profile with individual development plans and offer them long-term employment opportunities.

Resources used for white-collar recruitments include career portals, consulting firms, social media accounts, applications to our Hemel website, and company emails. In blue-collar recruitment, joint work is carried out with İşkur and Tuzla Municipality Employment Office. For open positions, the suitability of existing employees is evaluated with different measurements, but if sufficient profiles cannot be obtained internally, external sources are used. Besides, our company employees' references for open positions (if the referenced candidate includes essential competencies for the position) are included in the evaluation process.

The recruitment process consists of at least 3 phases: In the first phase, the human resources department evaluates all applications, conducts initial interviews, and subjects the eligible candidates to a personality inventory and Foreign Language tests according to the position's requirement. In the second stage, candidates whose results are evaluated positively are invited to the second meeting with the relevant department manager and the general manager for critical positions. In the final step, reference checks of candidates are carried out, and human resources make the job offer to the eligible candidate.
Orientation & Development
Orientation training is completed in the first week of the employee's participation in the company. The human resources plan orientation and the training is carried out by the managers of Occupational Health and Safety, Human Resources, KİSG, Information Technologies, Financial Affairs, Sales Support, Production, and Technical Marketing.

An annual training program supports the development of our employees. The annual training program covers the employee's training due to the yearly potential assessment meetings and compulsory training on OHS, Environment, and ADR.

Training is carried out twice a year on sales-oriented subjects such as current and developed new products, marketing, support, customer relations, strategic decision making, and executive development for the sales team.

Detailed performance evaluations of all training are carried out within the framework of established procedures and are carried out with the philosophy of continuous improvement.


Performance Evaluation System
Our Performance Evaluation System is a management process to ensure that employee performance is continuously improved per company targets.

This system is designed to support employees in their units and manages their performance in line with individual competencies, goals, and company targets. The "Target-Oriented Management and Performance Evaluation System" will commence in unison with our business activities.
Leave Period
The leave period for 1 -5 (including the fifth year) working year is 14 days, the leave period for 6-14 (including the fourteenth) working year is 20 days, the leave period for 15 working years (inclusive) and above is 26 days and employees over 50 years of age leave periods are used as 20 days.
Working Conditions
Weekly and daily working hours and rest periods of the staff are regulated by the senior management according to the job requirements and local conditions, taking into account the periods set out in the laws.

The factory opening hours are 08:00 - 17:00 on weekdays.

Law provisions apply on national holidays and public holidays.

For regional sales employees, lunch is provided with a designated meal card, and within the company, an agreement is made with the catering company.

Within the framework of the scope and principles determined by the company's management, private health insurance is made to anyone who wants to pay 25% of the employee himself.

Periodic health screening examinations take place for all employees once a year. The results of the examination are submitted for the approval of the doctor at the workplace.
Internship
Per the provisions of the apprenticeship and Vocational Training Act No. 3308, Vocational High School, University, and college students who are trained in skills can be admitted to Hemel for an internship. The compulsory internship takes precedence in university internships. University mandatory internship requests are made to the Human Resources Department in April, May, and June. Applications are evaluated in line with our company's needs and within our quota, and students deemed appropriate complete their internships in our relevant departments.

Vocational High School students can start their internship by informing the Human Resources Department about their compulsory internship requests in the summer period. After the schools are opened, they complete their formal procedures.

The procedure for hiring interns at Hemel covers our Financial Affairs, Information Technology, and production departments, and no interns are employed in the sales department.

Students who do internships at Hemel have the privilege of becoming future Hemel employees.

Conferment

Every year, we strive to enrich our policies that increase our employees' loyalty to the company and improve the employee experience.

Birthday Leave program

Since 2019, we have given administrative leave to our employees on birthdays by implementing the "We celebrate our birthdays with our loved ones" system.

Internal Reference Awarding Program

In 2020, we implemented an internal reference awarding program in our selection and placement process with the motto "Nominee Offer From You Award From Hemel." If the candidates offered by our employees are accepted for new positions within the company, we reward our colleague who refers our new employee.

Health Management

Employee health and occupational safety of our employees are managed within the scope of the Occupational Health and Safety Law No. 6331 and are developed with the recommendations of our consultants and employees. Again, in this context, Hemel provides complementary health insurance and personal medical expenses of our employees and examination/treatment opportunities in private hospitals.

All our employees who request can benefit from our nutrition and exercise counseling practice.

Compensation Research (Korn Ferry)

Since 2013, we have been working with Korn Ferry (Hay Group) based on existing positions to configure the remuneration system more effectively.



Effective management of all human resources functions at Hemel and an open understanding of development with employee recommendations have enabled us to become a Great Place to Work-Certified company in 2021. In the Employee Experience Survey conducted by the Great Place To Work ® Institute, we achieved a high confidence index score with feedback from our employees.

In our Great Place to Work journey to build a great workplace for everyone, our employees' positive experiences and belief in working in a workplace with a high trust culture have played a significant role. Thank you to all our employees for this pride.

Employee Profile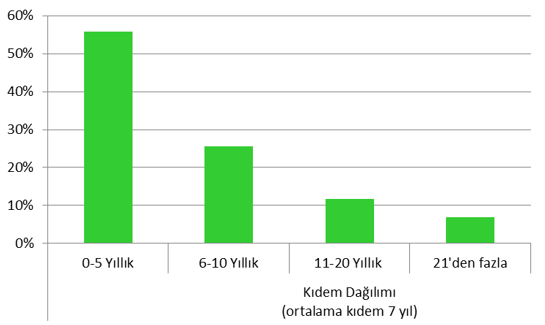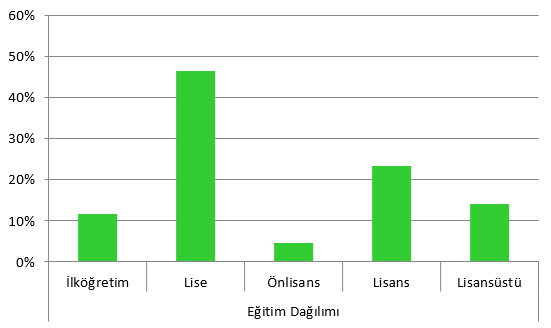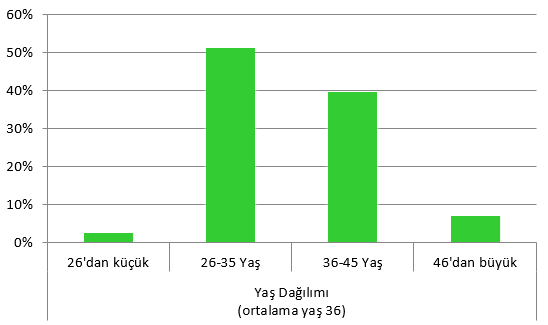 Career Opportunities
Do you want to become a member of a rapidly growing HEMEL and share this wonderful experience with us? Please share your resume with a cover letter through ik@hemel.com.tr?