Quality Certificates
Our manufacturing process has been certified per ISO 9001:2015 and ISO 45001:2018 standards with document numbers TR009983 and TR009984 by Bureau Veritas.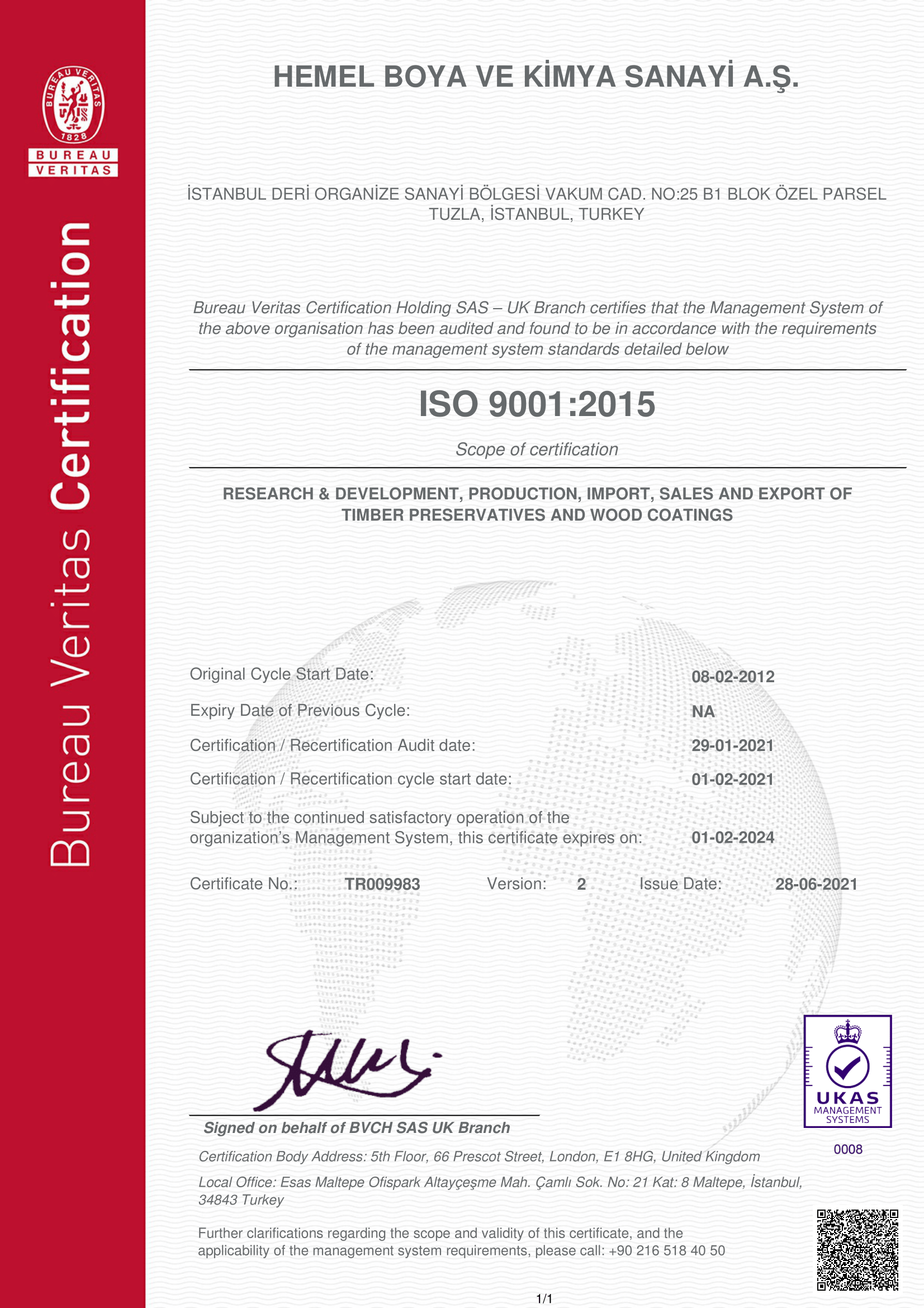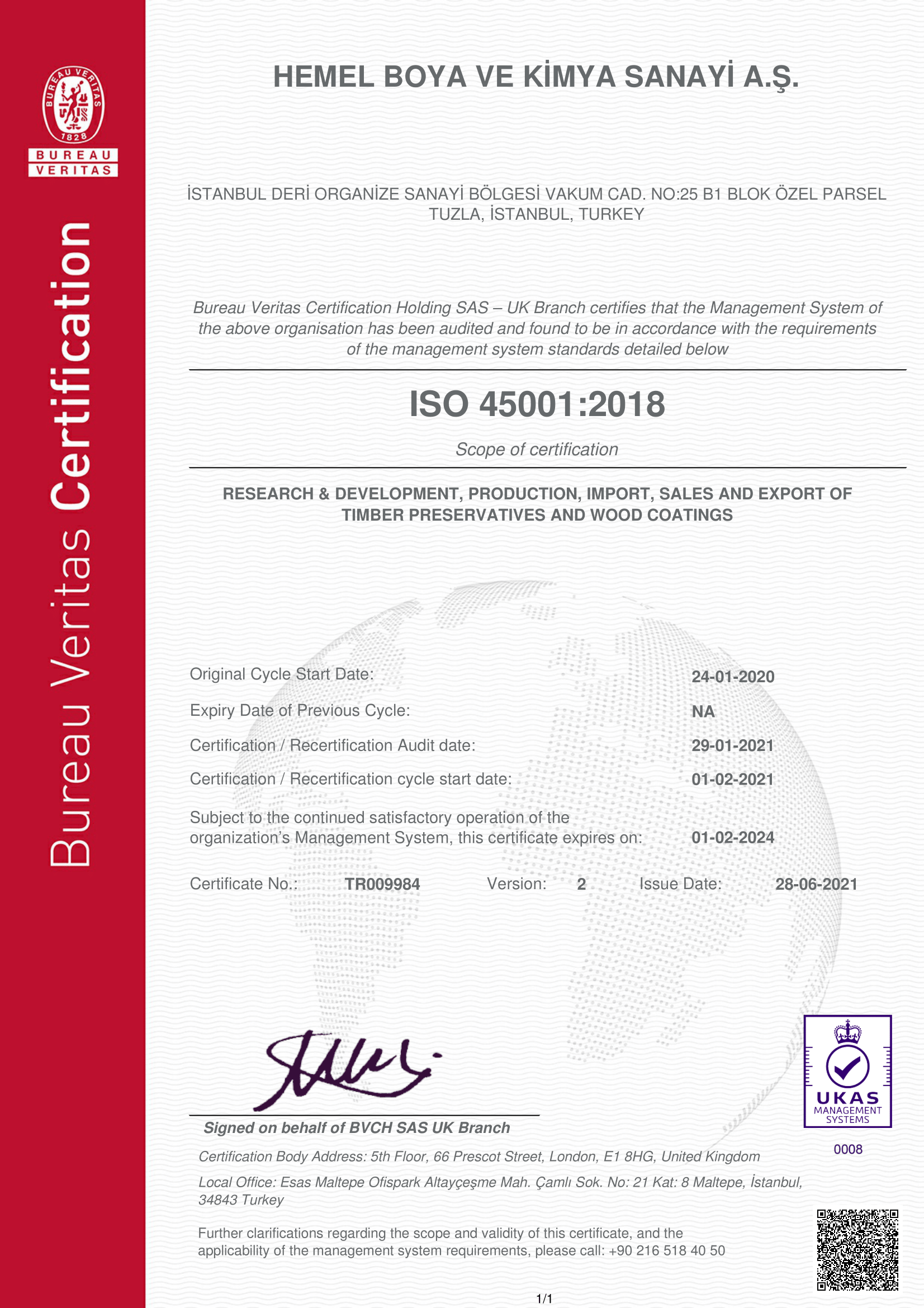 Our sales and after-sales processes have been certified per the TSE-ISO 10002: 2014 Customer Satisfaction Management System standard with MY-225/18 document number.
By fulfilling the requirements of the" TSE COVID-19 HYGIENE INFECTION PREVENTION AND CONTROL CERTIFICATION PROGRAM", HEMEL was entitled to receive the" TSE COVID-19 SAFE PRODUCTION CERTIFICATE".