Sort
View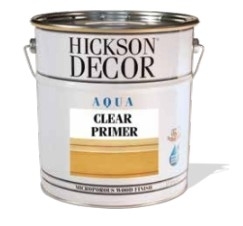 ADD TO CART
Total 1 products are displayed.
What is a water-based transparent primer, what is a wood primer for?
One of the most important elements in wood care is the wood primer. Using a single coat of water-based primer before water-based varnish ensures better adhesion of the varnish to the wood and obtaining homogeneous color. Primer paint prepares the ground for varnish/paint, making the paint longer-lasting and durable.
Wood primer provides high surface saturation.
Water-based transparent primer breathes with it is a water-based feature and also gives the moisture out. This extends the life of the wood. As it's transparent, it does not spoil the natural look of wood.
Wood primer provides ease of application in hot weather.
Where is a water-based transparent primer used?
Water-based primer is used in all exterior wood like door and window joinery, shutters, facade cladding, pergolas, balcony railings, roof eaves. (Not available for the floor)
Transparent wood primer is preferred to apply under the semi-transparent paints and colorants used to prevent the wood from losing its natural appearance, only a covering wood paint can be used after a white wood primer is applied, otherwise, a white primer will appear from the bottom and the desired transparency will not be achieved.
The wood primer is not used as a top coat because it alone does not have a wood protection property or effect.
How should surface preparation and application be done in Exterior Wood Primer?
Before applying the exterior water-based wood primer, it is necessary to clean the wood surface to be treated from all dirt, dust, and oil. To obtain a smooth surface, sand with 80/120 sandpaper and the dust formed afterward should be thoroughly cleaned. Likewise, it should be sanded again before applying it to the painted / varnished surface.
It is applied as a single coat with water-based wood primer, dipping, showering, gun, cloth, brush, or roller. It has waited for 4 to 6 hours for complete drying. After drying, solvent or water-based wood varnish, wood paint is applied.
After water-based priming, it is necessary to apply in the direction of the wood grain to obtain a homogeneous appearance.
The moisture of the wood on which water-based primer will be applied should be below 20%.
To protect pine and similar soft textured or non-impregnated woods against decay and to increase their service life, it must be impregnated before applying transparent water-based paint primer.
Which wood primer to choose?
It should be taken into consideration that the wooden primer complies with the EN 71-3 toy safety standard, and it is water-based and odorless. In addition, a ready-to-use wood primer that does not require thinning provides ease of application. Hickson Decor® Aqua Clear Primer, depending on the application to be made afterward
Hickson Decor® Aqua Universal Primer white water-based wood paint primer can be applied under transparent water-based wood primer or covering paints.