LAMINATE FLOORING
13 April 2021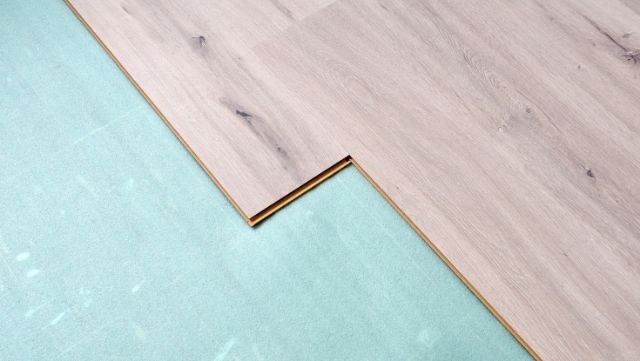 Laminate floors are a hybrid floor covering made up of a particleboard wood foundation, an image layer, and a translucent wear layer. Laminate flooring is a common sort of floor covering for houses' living rooms, kitchens, dining rooms, bedrooms, hallways, and other non-wet areas.
The laminate flooring is made up of four layers. The main core is HDF (High-Density Fiberboard), with balancing paper on the bottom. The top of the HDF core is covered with ornamental paper before being laminated. The HDF board is then trimmed to size and machined to accommodate the click system.
Laminate flooring is ideal for hallways, foyers, dining areas, and living rooms (because its super-durable wear layer means it can stand up to heavy foot traffic and scratches). However, because of its superb aesthetics, it is also ideal for bedrooms, family spaces, and, in certain circumstances, kitchens.
The durability of laminate is critical to consider when selecting a floor, especially when weighing the advantages and downsides of laminate vs. hardwood flooring. Because of its wear layer, laminate is frequently the more durable option.
The waterproof and water-resistant characteristics of laminate flooring are unquestionably the most popular. These floors have the same long-lasting construction as regular laminate flooring, but with the added benefit of repelling moisture and protecting them from harm. Gone are the days of worrying about every spill, which is a terrific alternative for busy families.
Flooring colors
If you want a beachy look, go with a lighter wood or white laminate flooring. White laminate flooring is ideal for a fresh and minimalist style. If you prefer a more traditional look, use cherry or oak wood color. Try a grey laminate flooring or black laminate floor in a modern area.
The flooring sets the tone for the whole look. Select the type of flooring that best complements your taste in overall decoration.
Grey Laminate Flooring
Grey laminate flooring is a type of laminate that is relatively new. Laminate flooring was invented to mimic real wood flooring, and it is still the most popular style today, even after more than 20 years. This means that your genuine gray laminates will most likely look like stone, such as a tile or ceramic look. Wood-look gray flooring will be more grayish with a natural color accent, which could work well in certain situations.
Gray laminate flooring is no longer a "new trend flooring," but it has grown in popularity over the years and has become a classic that can be incorporated into practically any home décor style. Gray, out of all the neutral colors, offers a level of refinement that elevates it above the rest.
What Exactly Are Laminate Flooring Underlays?
Laminate flooring underlay is available in a wide range of materials, each with its own set of benefits. Laminate flooring underlayment is typically utilized to offer a thin layer of padding beneath your flooring to guarantee that it is adequately supported for long-term use. Depending on the type of flooring you have, you'll need to select different materials and thicknesses to offer the proper amount of support for it.