TIMBER AND PLYWOOD
08 April 2021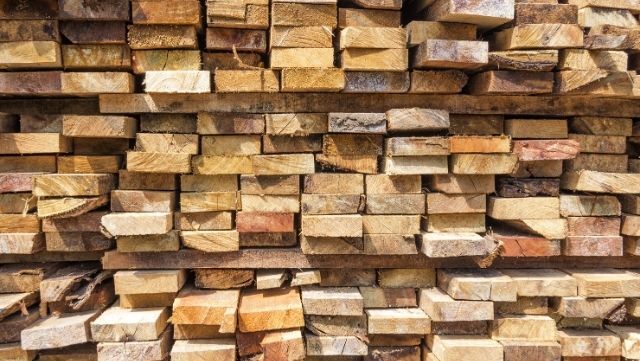 What is timber, what is it used for?
Timber is the most important material used in the production of furniture. It is also widely utilized in the manufacture of beams and boards. Growing woods are typically used to make lumber or timber, which is a wood capable of delivering the minimum size of a dimension. It is mostly utilized for structural purposes or other purposes.
Timber is a term with numerous implications that is used interchangeably with the term lumber in various parts of the world. Timber is most commonly used to describe either unfelled trees or harvested trees that keep their bark or other traits for aesthetic purposes.
Most famous timber supplies brands are Wickes Timber, Howarth Timber, Champion Timber and Savoy Timber. If you have a search like ''timber supplies near me'' you can find best alternatives through internet surf.
Timber Yard
A timber yard is a place where timber is stored and sold. There are big timber yards. If you are looking for a timber yard, you can search on the web typing ''timber yard near me'' and go!
Who are timber merchants?
Timber merchants are business experts that cultivate, prepare, and sell various forms of lumber and timber. The merchant may specialize in one aspect of the timber sector, such as acquiring and selling salvaged wood, or he or she may be more involved in timber harvesting and preparation, which is then sold to a third party that distributes the product to individual clients. Most effective timber merchants have a combination of experience, competence, and formal training that allows them to address every area of the timber business.
What is timber cladding used for?
Timber cladding is a method of coating buildings or institutions to give a more attractive finish. Technically, it is intended to protect the walls from moisture and air infiltration. Timber cladding is also known as weatherboards or weatherboarding.
How is timber cladding made?
The use of timber softwoods, such as western red cedar, is one of the most frequent means of timber cladding structures. This wood is relatively free of knots and has a natural resistance to rot and damp formation. It is easily stained or painted and may be modified to create a variety of profiles.
Hardwoods such as oak and sweet chestnut are suitable.  Both have significant tannin levels, which can cause leaching and streaking when exposed to the weather.
What is Plywood?
Plywood is an engineered wood sheet material composed of tiny layers or fragile strands of wood veneers joined together at 90 degrees. It is a type of produced board that is a cross between Medium Density Fibreboard (MDF) and Chip Board (Particle Board). It is a complicated substance that binds resin and wood fiber sheets.
Plywood has grown in popularity over the last decade because of its low moisture content, which allows it to be used for a variety of applications. Resin emission from plywood sheets is extremely low and meets international environmental standards.
Plywood sheets are strong, suitable for challenging work, fire-resistant.
Marine Plywood
It is an excellent material for the construction of boats and other goods that come into touch with dampness and water. Marine plywood is extremely resistant to fungus, delamination, and deformation when exposed to dampness. The biggest downside of this type of ply is its expensive price. Marine plywood prices are significantly higher than other types.