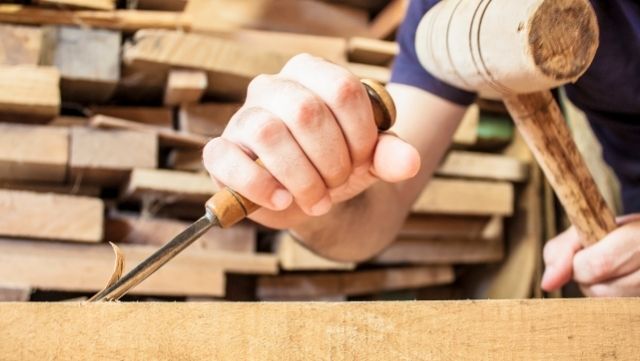 What Is A Chisel, What Is Used For, Bolster and Cold Chisel Use
What is a chisel, what is it for?
Chisel meaning is a hand tool used for carving, cutting, shaping hard materials such as wood, stone, metal. It is one of the most common tools used to shape wood, mostly in carpentry work. The chisel tool used in wood and wood carving is a sharp-edged hand chisel tool similar to a screwdriver. Due to the sharpness of the tip, it requires careful handling in order not to cause injuries during use. Chisel sharpening is top important to extend the service life and get the highest performance. You can check how to sharpen a chisel on the internet.
A chisel is a tool with different varieties that have functions such as carving, peeling, removing excess, mortising, dovetail, not shaping wood. As for the most used works, we can count wood carving, peeling the bark of the tree, preparing screw holes in the two boards to be joined, and carving lock and key places indoor construction. The tip of the chisel, which is one of the most popular tools in woodworking, is made of hard steel and is resistant to hammer blow and chipping.
Since the chisel is produced durably and robustly, its service life is also long.
How to use a chisel? How is the chisel used?
It is used by pressing and chipping the wooden surface to be used with the wood chipper used for wood carving. For this reason, the mouth part of the chisel is produced as sharp and also resistant to impact and breakage.
When working with chisels, it is important to be careful not to shift them. Because the tip is sharp, it can cause injury in a small mistake or carelessness. On the other hand, chisel sharpening, end of the chisel at regular intervals prevents the degradation of the quality of use. For this reason, chisel sets in the market usually include chisel sharpening apparatus.
Chisel types vary according to the size and the hardness of the steel it is made from. Accordingly, the usage areas change. Apart from being durable and sharp, chisels are also delicate hand tools.
The hand chisel set is also used in making wooden tables, chairs, stools, furniture, and repair. The chisel wood model is the most suitable choice for this. The chisel used in wood products is also called a chisel knife.
When purchasing chisels, you should choose those with a tip made of solid forged steel, the longer the service life of the product you buy. A professional wood chisel set is always a good choice.
Bolster chisel and cold chisel are used to help break through hard materials by hands such as stone, brick, and metal. Bolster chisel and cold chisel have a handle and a strong beveled edge blade that will cut through material with the help of a hammer or mallet. Available in a range of sizes from fine engraving blades to large chisels used to split large brick or metal.
Woodworking chisel set, wood engraving chisel set, wood chisel, and many similar chisels are widely available in e-commerce sites and hardware stores, and shops at prices varying according to their quality and quantity. There is a large chisel which is very useful. Mouth shapes and handles differ according to the work to be done. For use in artistic works, for hobby purposes, or commercial purposes, the product qualities should be examined and appropriate prices should be evaluated according to the work to be done.