MEMBRANE CABINET
19 April 2021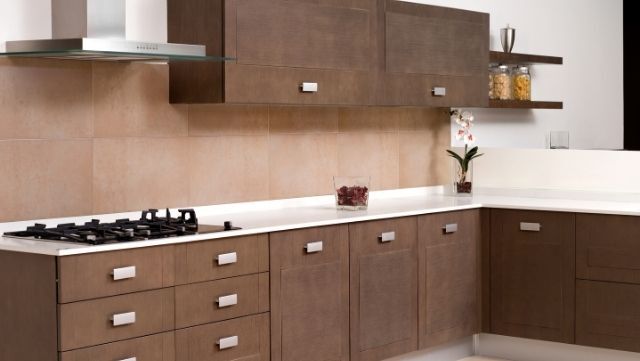 What Is A Membrane, What Is It Used For, How Is The Usage At Kitchen Cabinet Doors?
What is a membrane cabinet?
A membrane cabinet is a type of finish obtained by pressing PVC membranes onto a one-sided raw MDF surface. PVC membranes used in the manufacture of membrane cabinets are antibacterial and healthy foils approved by the World Health Organization (WHO). They do not contain carcinogenic substances.
Where are the membrane cabinets used?
Membrane cabinets are frequently used in architectural fields and decorations, especially in kitchen and bathroom cabinets, TV units. Recently, its use has become widespread in coat racks, drawer covers, and bedrooms.
What are the features of membrane cabinets?
One of the most important features of membrane cabinet is that they gain a three-dimensional appearance after processing. This feature gives a decorative and stylish appearance to the places where it is used. Membrane cabinets are very easy to clean. It does not contain bacteria and does not contain harmful substances. It will be an ideal choice for use in homes and workplaces as it is durable, long-lasting and robust.
An advantage of these covers is that they are designed as a monoblock, pressed in one piece. For this reason, situations such as breaking and cracking are not encountered, they are durable for years. Another advantage of being a single piece is that there is no band on the edges, they are in color and pattern integrity as an image. In addition, there is no swelling due to peeling and moisture on the lid edges. For this reason, membrane doors are the favorite of users in kitchen and bathroom cabinets.
Membrane cabinet models are very rich, there are many different styles, patterns and models that will adapt to every decoration. Any desired pattern, the pattern can be produced. Membrane cabinet colors are also unlimited, can be produced in any color tone, membrane cabinet color chart will be a good guide to choose. In addition, membrane cabinet door companies offer options suitable for the decoration style desired to be created at home. These cabinet appeal to the eye and taste with cover alternatives in the modern, country and other styles.
Membrane cabinet doors can be glossy or matte. The smoothness of these covers also provides a great advantage. Especially for kitchens and bathrooms, membrane cabinet brands produce stylish products.
Does the membrane cabinet turn yellow?
Since the membrane is covered with PVC material, which is generally used in windows, it does not turn yellow or fade. However, since only one surface, i.e. the outer side, is covered with PVC, it is ensured that no artificial material other than MDF comes into contact with the kitchenware.
Points to be considered when using membrane cabinets
These cabinets should be protected from excessive heat and direct sunlight. It should be protected from the steam and moisture generated while cooking, and the aspirator or hood should be operated. Even if the membrane cabinets are resistant to moisture and water, it will be healthier to pay attention to them to use them for a long time as the first day. Hard chemicals such as salt spirit, thinner, bleach should not be used for cleaning. Cutting and piercing tools should not be used on it.
Membrane cabinet prices
Membrane cabinet prices are calculated on m2, vary according to the model, pattern and quality, are more suitable than lacquered cabinets, and are higher priced than laminate and profile covers.