Paint Spray Guns
21 April 2021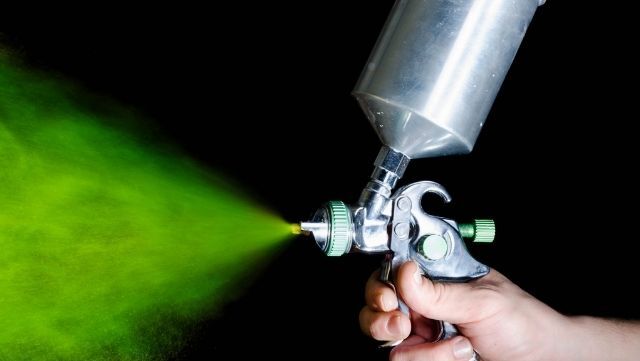 What is a paint spray gun, what is it for?
A paint spray gun is a tool that allows the paint to be evenly distributed over a surface or any surface it has applied to. In addition, it ensures that the applicator does not face a situation that requires close contact with the paint such as brush and roller application. Another definition for spray gun can be as a tool that provides paint application with spraying logic and helps the applied paint to have a smooth appearance. As mentioned above, an advantage of spraying paint is to ensure that the paint is evenly distributed all over the surface. The paint must be spread evenly in two different passes as primer and polish.
What are the usage areas of paint spray guns?
The areas where the paint spray gun is used are hobby and decoration, automotive industry, wood care, toys, furniture renovation, ship painting, textile, and industrial areas. Its usage area is quite wide and it performs optimum and easy dyeing.
Spray application, what are the advantages of using a paint spray gun?
It saves time and paints in applications with the spray gun spraying method. Hard to reach areas are reached quickly and an effective painting is done. Paint is distributed evenly everywhere. It ensures good results and the devices have attracted the attention of people by providing flawless results with their proper functioning. With the help of a paint spray gun, areas that require detail or hard to reach can be painted quickly. There is no paint dripping problem. Industrial paint spray guns, which provide great paint atomization in solvent and water-based paint usage, provide a comfortable use with soft trigger devices. Spray guns can be filled quickly. It saves the person who will do the application from dealing with details such as paint dilution and mixing. Apart from all these advantages, glazing and glazing can also be done with a paint gun.
Paint spray guns are made of solid materials and can be used for many years as on the first day and are long-lasting. With spray application, paint spray guns can be used on many different surfaces such as walls, wood, and metal. In addition, it enables people of short stature or people who cannot actively use their arms to easily perform painting and other operations.
Paint guns are sold in different colors and size alternatives. Spray gun prices vary according to the function of the device and the brand.
There are different types of paint spray guns according to their function and way of working. Electric paint spray gun, air paint spray gun, spray paint gun, mini spray gun, rechargeable paint gun, spray gun for fence paint, auto paint gun which is car paint spray gun, wall paint spray gun are some of them.
They are divided into two classes according to the application area. These are sub-tank spray and top spray guns.
What is an airbrush, what does it mean?
The process of spraying paint and varnish on the surface to be painted by spraying it with the help of air is called a pistol. For example, cellulose paints are best applied with an airbrush.