BAY WINDOWS
31 March 2021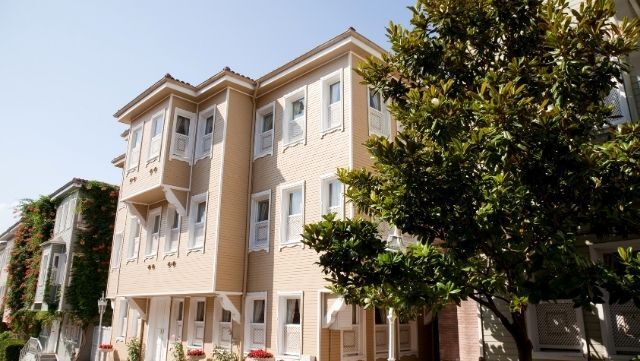 What Is A Bay Window Called, Can You Get A Curtain Pole For It?
What is a bay window called?

Bay windows are a catch-all phrase for any protruding window structure, whether curved or angular, and whether it spans one or more levels.

Can you get a curtain pole for a bay window?
Curtains are frequently the most popular and convenient window decorating option for bays. With this in mind, it is critical that you select the proper type and style of bay window curtain pole for this custom-made window frame.
How do you measure a bay window for a curtain pole?
Measure the width of the first side of your bay, from where the bay window curtain pole will be installed to where it will meet at the angle of the following portion of the bay. Allow an extra 15cm along this side so that the pole can travel past the window and your curtains can be pushed past the window when opened.
What is the best curtain track for a bay window?
Silent Gliss' 3900 Curtain Track is the best available; it is the pinnacle of corded curtain tracks. The 3900 curtain track includes roller gliders that, rather than sliding along the track, roll along the edge, making track operation considerably easier and smoother.
Can you put shutters on a bay window?
Yes, and it is really easy to use bay window shutters.
What are the best bay shutters for bay windows?
The greatest window treatment for a bay window is probably interior plantation bay window shutters. Unlike curtains, shutters are custom-made to fit the shape of the window, preserving the bay's original intent.
How do you fit curtain tracks in a bay window?
Pull the two bending inserts to the center of the position where you wish to bend the track using the cables. Firmly bend the bay window track at the correct angle position with gentle pressure, softly bending the bay window track a couple of times until the appropriate angle is attained.
What can I do with a bay window?
A bay window can even be converted into a tiny home library with plenty of storage space. Floor-to-ceiling bay windows would almost transform your dining area into an outside space. The natural light from bay windows could make your cooking process much more comfortable.
Bay Window Ideas
Bay windows are window spaces that project outward from the main walls of a home and forms a bay in a room and can be square or polygonal in layout. Such windows are typically seen in older houses, although some individuals employ them in modern residences as well. This space can be used in a variety of ways. You may just leave them vacant to expand your living area, or you may create this place a comfortable office place, reading nook, or anything similar.
Bay window seat
Bay window seat is the ideal final touch for any space, particularly those with bay windows. Bay window seat provides storage, functional sitting, and elegance to a place.
Which is the best bay window blind?
Pleated bay window blinds are light and shallow, making them ideal for bay windows or odd windows or doors. Pleated blinds are specifically intended for climate regulation and are available in a variety of colors, as well as solar-coated and striking blackout alternatives.