LACQUER, LACQUER PAINT AND FURNITURE
13 April 2021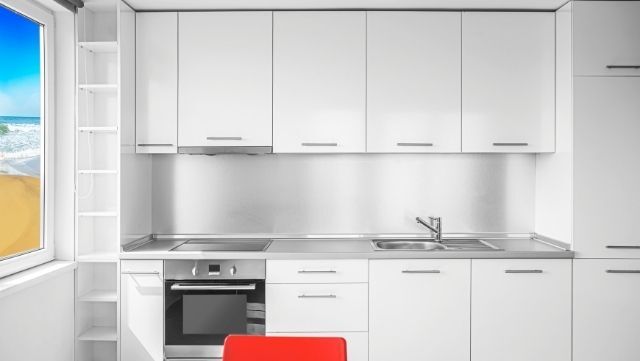 What Is Lacquer, How Is The Usage of Paint At Furniture?
What is lacquer paint?
Lacquer paint is a colored or colorless painting process, known for its high gloss, mostly applied to wooden or laminate surfaces. Lacquer paint is the name of the completely covering painting process so that there is no wood grain or pattern. It was first applied in China, and in the 1600s it became widespread in Europe.
The smooth appearance of lacquer turns a piece of wood into a unique look. For this reason, wood lacquer is used in furniture. Lacquer painting can be in many different colors. For the surface to be painted with lacquer to have a beautiful appearance at the end of the application, it must be well sanded and smooth. The difference of lacquer paint, which takes the form of seven layers of polish, from other varnishes, is that the polishing process is applied at the end of seven layers of polish to give the tree a smooth appearance. Lacquer paint application is more costly than other painting processes because it is subjected to multiple painting and drying applications.
What is lacquer furniture?
Lacquer furniture is called lacquer furniture made of MDF and similar materials.
Is lacquer furniture useful?
Lacquer furniture has many advantages. The first of these is that lacquer furniture colors are unlimited, they can be produced in the desired color, or they can be repainted and changed at a low cost.
In lacquer furniture called Laka, the paint fuses 100% with the MDF material. For this reason, MDF is completely disconnected from the outside environment and lacquer furniture is not affected by water, moisture and steam, extremely durable and long-lasting.
The gloss of lacquer furniture can range from ultra-dull to very bright, depending on the user preference. They give a modern and aesthetic look to their place.
Lacquer furniture is also very easy to clean, as they have a smooth and smooth surface. It is easily cleaned with a damp cloth or microfiber cloth.
Lacquer furniture prices are higher than other furniture, but they are considered economical when considered in the long term because their lifetime is long.
Since special materials that are resistant to yellowing and do not harm human health are used in the paint of lacquer furniture, there is no yellowing in this furniture, it is used for a long time as it is on the first day. However, if it is polished with a poor quality lacquer and the number of layers is removed less than it should be, a little yellowing may occur in lacquer furniture exposed to sunlight. For this reason, it is necessary to use quality lacquer furniture to take full advantage of its features. Therefore, when purchasing furniture, the priority should be quality rather than price.
How to whiten yellowing white lacquer furniture?
When the yellowing lacquer cabinets are cleaned regularly with carbonate and vinegar water, it appears that the color turns white over time, but if there is too much yellowing, repainting with quality lacquer paint will be healthier.
Lacquer, which we are used to mostly see on kitchen cabinets, kitchen cabinet doors, is also very popular in bedrooms and living rooms. Lacquered wardrobes, clothing rooms, lacquered bedroom models, and colors are offered for sale for all tastes.