LINSEED OIL
18 March 2021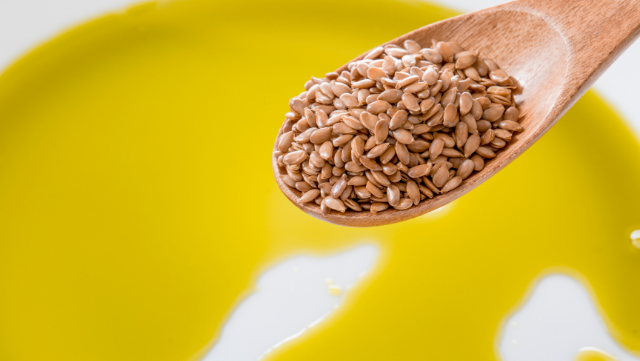 What Is Linseed Oil, What Is Good For, How To Use It?
What is linseed oil?
Linseed oil is an oil obtained from linseed extract and hence its other name is linseed oil.
What is linseed oil good for, where is it used? What is linseed oil good for?
Linseed oil, which is one of the top oil types for those who are interested in natural and useful products, is produced in two different ways, so its usage width increases. Flax oil is obtained by two different techniques as cold press and heating. In the first method, while linseed oil obtained by heat treatment is included in the content of cosmetic products, it is possible to use linseed oil obtained by cold press method directly orally. The benefits of flax oil are not yet fully discovered by humans. When used as a food supplement, flax oil has an important place in hair care and skincare, as well as its effect on restoring health from within.
What are the benefits of linseed oil/flax oil? How to Use Linseed Oil?
Linseed oil produced by the heating technique is used in the content of the product in the fields of dyeing and cosmetics.
Because linseed oil obtained by the cold press method has endless health benefits, it is consumed directly as a food supplement. The effects of cold-pressed linseed oil, also known as linseed oil, are quite high, so it should be used with the advice of a doctor. Otherwise, it may be possible to suffer from this oil, which has side effects as well as benefits.
Linseed oil, linseed oil is a natural oil that has therapeutic properties for stomach and intestinal problems. Flaxseed oil has a great role in strengthening the immune system. It is very suitable for people who have dental diseases such as gingival recession and anxiety problems with its relaxing effect. Flaxseed oil has a skin-regenerating effect and a quick healing effect on body wounds. Apart from these, it has great benefits on humans in regulating blood sugar and controlling blood pressure.
Apart from human health and cosmetics, the paint industry, linseed oil also used in the wood industry. Linseel oil on wood, works perfect. Wood linseed oil darkens the color of the wood, making the wood grains more pronounced. Linseed oil can be used as the first primer before painting on wooden surfaces. By itself, it penetrates deep into the wood and protects its natural texture for a long time. It helps prevent decay by increasing the resistance of wood exposed to water and moisture.
What is boiled linseed oil used for?
Boiled Linseed Oil is used to give fresh or stripped naked interior wood a mellow, patinated finish. It's a high-quality oil that's identical to raw linseed but has had hot air pushed through it to speed up drying periods.
Flax Oil; Since it is one of the raw materials of paint, it is natural oil used for adjusting the consistency of the paint, better adherence of the paint to the surface, not prolonging the drying time of the paint, and cleaning paper residues in difficult decoupage applications. Apart from this, linen oil increases the brightness of dyeing works and provides durability. Linen (Linseed) Oil allows the brush to move more easily on the work and increases the durability of the paint over time, and it is pure oil with a self-drying feature.
What is linseed oil paint? 
Linseed Oil Paint is solvent-free paint made from flax oil and natural pigments that do not retain moisture, which can lead to paint failure and widespread wood rot.
Linseed Oil Paint is ideal for old homes with numerous wood surfaces, but it has a wide range of applications, including metal because it is a natural rust inhibitor. The secret to this product's efficacy is that it employs a degummed, cleansed, or "purified" linseed oil that has had the protein or food value removed, resulting in a natural wood preservative with greater moisture and UV protection for long-term benefits. to sharpen a chisel on the internet.
To get information about the price of linseed oil, it will be enough to make a short internet surf.