WAX POLISH & BEES WRAPS
15 April 2021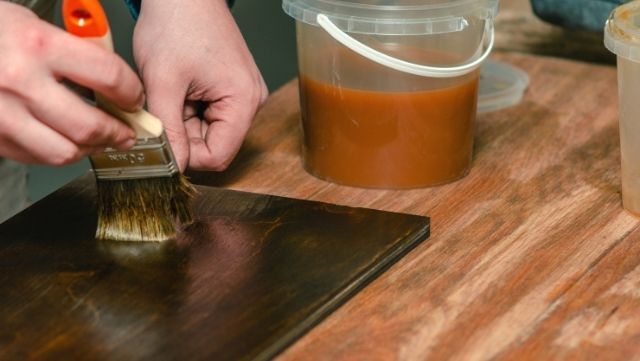 What is Wax Polish, How To Apply, What Are The Features?
What is Wax Polish, How is it made, Where is it used, How is it applied?
Wax polish is a wood polish obtained by dissolving paraffin, ceresin, Montana, and beeswax in turpentine or naphtha oil. It is one of the natural and effective methods used to protect and renew wooden products. It is common to apply by dipping method.
What is beeswax, what are its features?
Beeswax is a liquid substance produced by bees that perform very well in cold weather. It is generally used by mixing with carnauba wax or similar substances to increase its hardness for application in heat. It is a soft yellow or darker substance that bees secrete from the wax glands in their abdominal rings to produce their honeycombs. In addition, the substance prepared in the industry is called beeswax. Beeswax polishes are sold in solid or liquid form.
How long does beeswax wrap last?

With appropriate care and regular use, bees wraps can last up to a year. When your wrap has worn thin and soft and is no longer clinging to itself, it has reached the end of its useful life in the kitchen.

Beeswax is a complex structure that contains three faces of my love. It has an average of fifty flavors in its composition. The raw material of beeswax is sucrose, fructose, and glucose from honey. Beeswax production is for the knitting of honeycomb cells, it has a solubility in ether and chloroform. 
What is wax polish good for?
Wooden furniture is usually pre-varnished and polished with wax polish. Thus, this furniture needs minimum maintenance. However, regular maintenance is essential for furniture that is used daily and subject to frequent traffic. The furniture is used clean, polished, and used for a long time.
Beeswax polish is a natural polish used to protect wooden surfaces and increase their durability. It gives very good results especially when applied to light wood species such as oak and pine trees. Beeswax varnishes and furniture wax polish are suitable for interior woods. Its effect is strong in the area of ​​restoring the old appearance of the surfaces and repairing scratches, cracks, and cavities. It can also be used on laminated surfaces. Regular maintenance with beeswax and different wood care products is important to shine furniture, restore the first-day appearance of laminated surfaces, and also to protect them from water and moisture.
How to make wax polish?
It is easy to make wax polish at home. A scale of beeswax is grated or cut into small pieces, then melted in a double boiler. It is mixed well with carnauba oil or linseed oil. It is mixed until it gets a homogeneous consistency. In this way, the wax polish is ready. It is stored in a container or jar and used.
The beeswax polish adds shine to the wood and acts as a protection, albeit not at a very good level. To provide solid protection and strengthening of the wood, it is necessary to use professional wood polish in addition to beeswax polish. However, since synthetic polishes are harmful to health, it is important to use wood polishes whose content is not harmful to human health. Wood-friendly Hemel offers both healthy and professional products for wood surfaces in this field.

How to make beeswax wraps? 

Simply arrange the cloth on a lined baking sheet and sprinkle it with beeswax pellets or shredded beeswax. When the wax has melted, use a brush to spread it throughout before removing the coated cloth from the oven to cool.