Wood Paneling
13 April 2021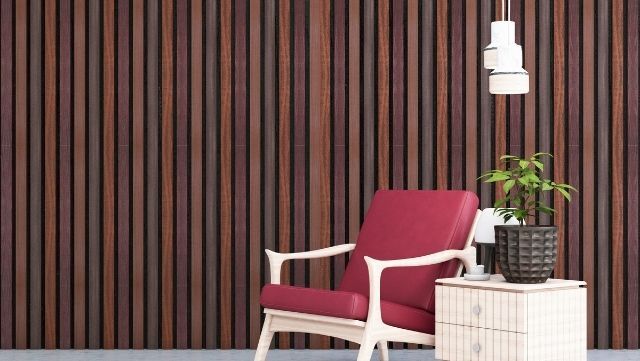 What is the Meaning of Wood Paneling, What is It made of?
What is the meaning of wood panelling, what is wood paneling made of?
Wood paneling is constructed from conventional solid wood, modern engineered wood boards, or wood-like items assembled in a huge sheet or single plank. While engineered wood paneling is made up of many boards that are topped with a true wood veneer layer, solid wood paneling is made up of a single, solid type of wood in each board. As a result, the degree of legitimacy between the two may be seen, which will be useful when validating its value.
Wood Paneling Types
Wood Wall paneling
Timber-based wall paneling provides an architectural statement that demonstrates your design ability. Consider the days when the affluent's beautiful homes used wood for wall paneling to display their affluence. Wood wall paneling adds a level of refinement to yachts, luxury ships, and boats. When deciding on a wall paneling style, evaluate if you prefer a painted or stained appearance.
Painted wood is popular since it allows you to modify your design ideas to fit your taste. If you like a more natural appearance, you can leave it as is, enabling the knots and grain of the wood to be more visible. This approach also adds value to your property since not painting the wood avoids the chemicals in the paints from affecting the inner features of the material.
Wainscoting
Wainscoting is a type of paneling that is applied to the lower half of an interior wall. Because wainscoting is composed of wood, it is subject to expansion and shrinkage. The influence of wood will vary depending on the type of wood you pick, such as genuine wood, hardwood, and so on, because wood products react differently to humidity and temperature circumstances.
Teak is an ideal wood for paneling. Because of its dimensional stability when cemented together and attached to the building framework, teak works well in wainscoting, walling, and ceilings.
Wood Fence Panels
Wood fence panels are typically made of Western red cedar or pressure-treated wood. Cedar boards are naturally resistant to decay and insect pests, and they work whether you stain them or leave them unfinished. Pressure-treated wood can resist the elements and keep its appearance for years, and it is also convenient for painting or staining.
Ceiling Panels
Ceiling panels are made to tolerate pressure and to be resistant to moisture. Depending on the type of wood used, well-made ceiling panels are constructed for great performance and can survive harsh room conditions, ensuring a suitable surface temp and feel in any room.
Exterior Cladding Panels
Aside from the several materials available for external paneling, such as fiber cement or plastics, wood paneling is very sustainable and environmentally beneficial. Balconies and outdoor wood cladding are two examples of outside uses. Wood paneling outlasts vinyl siding and requires just routine upkeep. Wood paneling for exterior applications is often stained, while some people prefer a painted appearance.